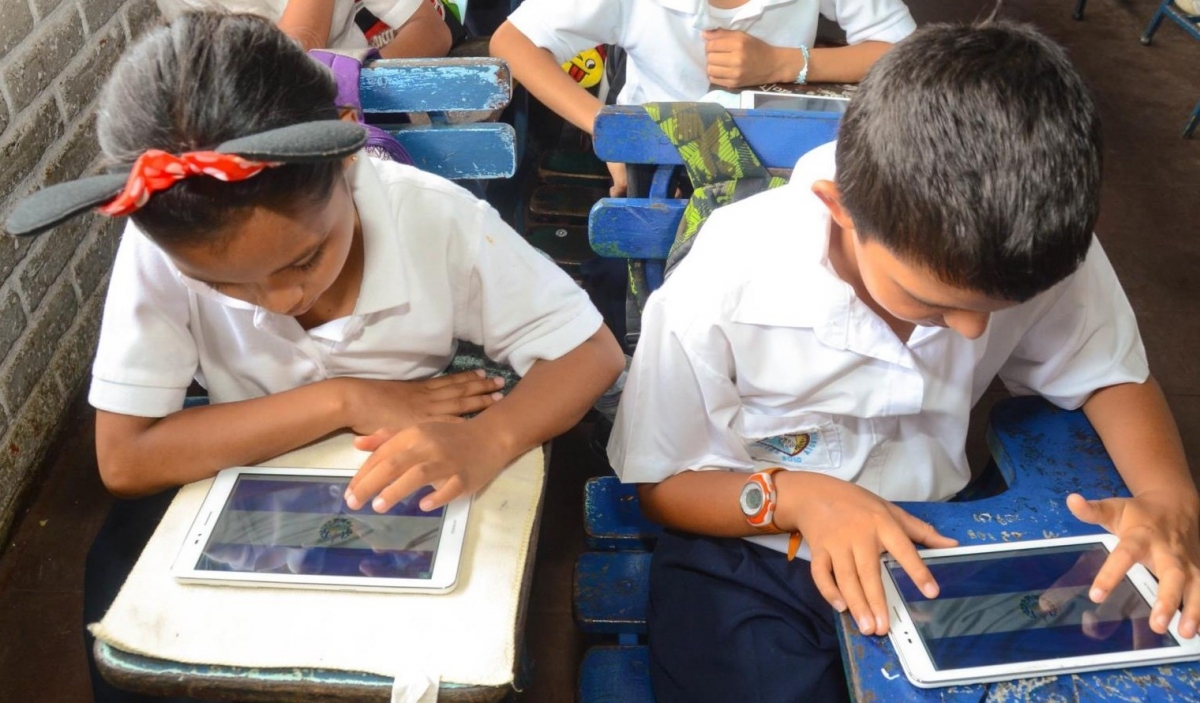 ProFuturo is an initiative promoted by Fundación Telefónica and "la Caixa" Foundation to bring digital education to boys and girls in 38 countries.
This network focuses in the collaboration between ProFuturo, the Interamerican Comission of Telecomunicaciones -CITEL-, and the Organizacion of the American States to implement the programme in the Caribbean.
Learn more
Our challenge
 To close the education gap in the world through quality digital education FOR 25 MILLION CHILDREN BY 2030.
ProFuturo: The transformative power of e-ducation
ProFuturo is a digital education programme launched in 2016 by Telefonica Foundation and ¨la Caixa¨ Foundation to narrow the education gap in the world by providing quality education of children in vulnerable environments in Latin America, the Caribbean, Africa and Asia.
We use technology and innovative digital experiences to boost the development of 21st Century skills in the classroom and prevent the digital gap from worsening the already existing education gap. Since 2016 we have expanded our programme, now implemented in 38 countries. In Latin America we have built on the legacy of the Telefónica Foundation and expanded to Africa, subsequently having made the leap to Asia in 2017. More recently we have implemented our programme in schools in the Caribbean. All in all, we have managed to train over 400,000 teachers and helped to improve the education of 10 million children.
In line with goal 4 of the 2030 United Nations Sustainable Development Agenda, ProFuturo aims to improve the education of millions of children through technology, becoming a global reference of transformation and innovation in education. With the firm belief that education is the most powerful tool to change the world, over the coming years we will work tirelessly to attain our goal: reaching 13 million children in 2020. No child should be left behind.
Where are we?
ProFuturo starts 2020 with a presence in 38 countries in Latin America, the Caribbean, Africa and Asia. In 2019, ProFuturo consolidated its implementation, adapted the model and created an impact in the medium term in five countries in Africa (Ethiopia, Liberia, Rwanda, Senegal, Zimbabwe) and five countries in the Caribbean (Bahamas, Barbados, Belize, Guyana and Jamaica) thanks to an agreement signed with the Organization of American States (OAS) to promote digital education in the region.