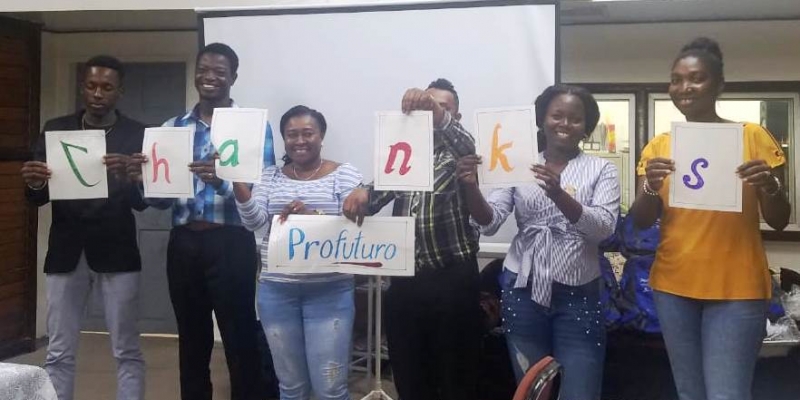 Guyana officially welcomed the ProFuturo Programme with the training sessions for officials of the Ministry of Education, school principals and coaches. These coaches, in turn, will be responsible for training teachers in appropriation of technology with pedagogical uses, leadership and educational innovation.
The ProFuturo Programme will initially focus on primary schools in regions one, six and ten of Guyana where more than 5,000 children from vulnerable environments will benefit from technological equipment, educational content and teacher training.
Soon, the 28 schools participating in this first edition will receive the suitcases of the ProFuturo solution. Each of them contains 30 tablets, a laptop and a wireless router. In addition, Guyanese teachers will begin their training in the incorporation of digital content in their curriculum.
Some of the impressions of the launching event
The Minister of Education of Guyana, Hon. Nicolette Henry led the launching event of the ProFuturo Programme and expressed her enthusiasm for bringing these technologies to the most remote communities in the country. Ms. Henry stressed the importance of this program for the development of cognitive, social and emotional skills that the future will demand from students.
The ProFuturo team of trainers, who led the first training event in Georgetown, highlighted the commitment by the Ministry of Education of Guyana to carry out this program successfully. In addition, the enthusiasm of school directors and teacher trainers for the use of technology integrated their curriculum was highlighted.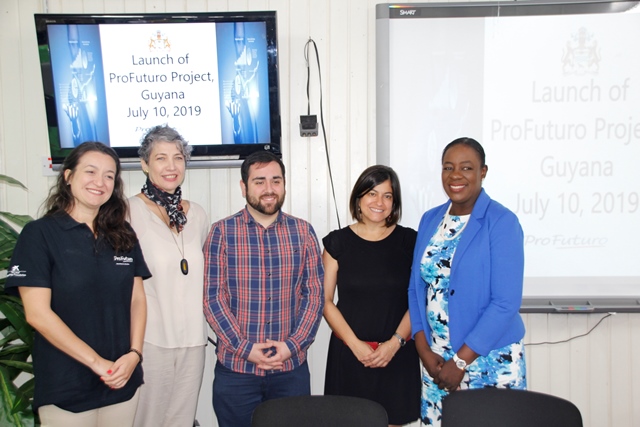 On the other hand the OAS representative in Guyana, Jean Ricot Dormeus, recalled the importance of the ProFuturo Programme to reach development goals in the country and close the digital gap in schools in remote areas. At the closing ceremony of the trainings, Mr. Dormeus recognized the management and work of the Ministry of Education of Guyana for the implementation of the program, while thanking ProFuturo for its efforts to bring digital education and equipment to the Caribbean countries .
Los participantes de los talles opinan:
""I am eager to see how this project can be integrated with the new curriculum"
Volika Jaikishun, Education Officer. Region 6 of Guyana.
"This can lead to a transformation to close the technology gap"
Facial Ali, Coordinator of the Ministry's Book Distribution Unit.
Category:
ProFuturo Guyana
ProFuturo