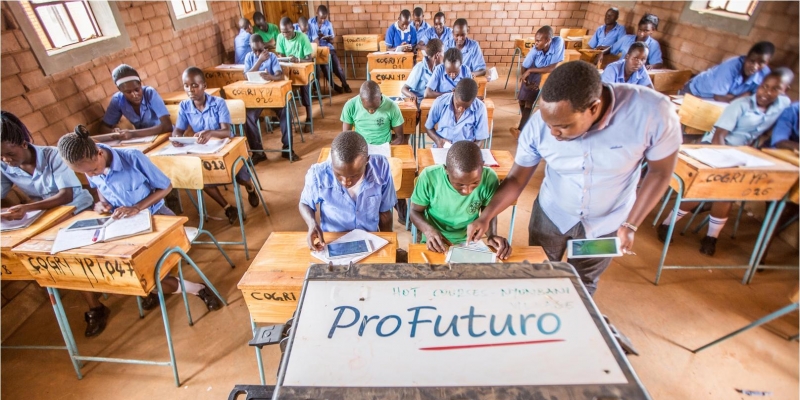 ProFuturo is a digital education programme launched in 2016 by Telefonica Foundation and ¨la Caixa¨ Foundation to reduce the education gap by providing quality education for children in vulnerable environments in Latin America, the Caribbean, Africa, and Asia.
This program is aligned with goal 4 of the 2030 Agenda for Sustainable Development of the United Nations regarding access to equitable and inclusive quality education for all. It also responds to the priorities of the Inter-American Educational Agenda and the ICT Alliance 2030, as an initiative that encourages public-private dialogue for quality education and digital connectivity.
ProFuturo has a presence in more than 28 countries and, in 2018, signed an agreement with the Organization of American States - OAS - for its implementation in the Caribbean.
With an investment around a million dollars, the ProFuturo Program will train more than 1,200 teachers in the use of technology in the classroom and the incorporation of innovative methodologies; and will provide with technological equipment and educational materials to 92 schools in the Bahamas, Barbados, Belice, Guyana and Saint Lucia.
In the first stage of the Program, 23 thousand children will have access to digital educational content and interactive materials for the improvement of their training experiences.
This is a program with a high component of teacher training for the use of digital tools in their classes, which prepare teachers in new skills to face the demands of the 21st century. The participating schools will receive technological equipment for their classes, as well as a wide variety of educational resources, and training programs.
The ProFuturo Program in the Caribbean will contribute to the inclusion and appropriateness of teachers and students of innovative teaching and learning methodologies.