Bienvenidos/as | Welcome
Bienvenidos/as a la Comunidad Virtual SES. La prioridad de esta Comunidad es habilitar un espacio común donde las autoridades y el personal de los Sistemas de Emergencia y Seguridad (o sus equivalentes) de la región puedan intercambiar, compartir y consultar información, materiales y herramientas, a fin de atender la emergencia de salud pública de importancia internacional que representa el COVID-19, así como otras que se presenten en el futuro.
Haga clic en la palabra Instrucciones para bajar una presentación con los pasos que debe seguir para registrarse como miembro de la Comunidad-SES.
---
Welcome to the ESS Virtual Community. The Community's current priority is to provide a common space where authorities and personnel of emergency and security systems (or their equivalents) in the region may exchange, share, and access information, materials, and tools, in order to address the public health emergency of international concern that COVID-19 represents, as well as others that may arise in the future.
Click on Instructions to download a presentation with the steps you need to follow to register as member of the ESS-Community.
Enlaces de interés | Relevant links
Sistemas de Emergencia y Seguridad | Emergency and Security Systems
Costa Rica: Sistema de Emergencias 9-1-1
---
Ecuador: Servicio Integrado de Seguridad ECU911
---
Honduras: Sistema Nacional de Emergencias (SNE)
---
México: 9-1-1 Emergencias 
---
República Dominicana: Sistema Nacional de Atención a Emergencias y Seguridad 911
Comunidades de práctica | Communities of practice
Repositorio colaborativo | Collaborative repository
Calendar
Sun
Mon
Tue
Wed
Thu
Fri
Sat
Anuncio | Announcement
Ejercicio de documentación y sistematización de las estrategias, herramientas y acciones efectivas implementadas por los Servicios de Emergencia y Seguridad (o Agencias similares) de la región para alcanzar una mayor integración y accesibilidad de las personas con discapacidad 
Plazo de entrega: Viernes 1 de octubre
_ _ _
Exercise to document and systematiza strategies, tools and actions implemented by Emergency and Security Systems (or similar Agencies) in the region to achieve higher levels of inclusion and accessibility of persons with disabilities
Donwload form
Deadline: Friday, October 1st
Webinars

NENA Standards:
Address Points and Boundaries
Webinar organized by Michael Baker International and DATAMARK on December 15th, 2020.
Instructors Drew Fioranelli, GISP and Mark Whitby, ENP focused on:
- Site/Structure Address Points
- Civic Location Data Exchange Format (CLDXF)
- Required GIS Data Layers
- GIS Data Validations
- Data Maintenance

GIS Basics for the Public Safety Professional
In the shift to Next Generation 9-1-1, GIS will play an important role in call routing for public safety, and much of the critical information on GIS is not widely shared with 9-1-1 dispatchers across the country. Join this webinar for an introduction of GIS and a high-level discussion of how it may affect the applications used in the PSAP for dispatch and 9-1-1.
---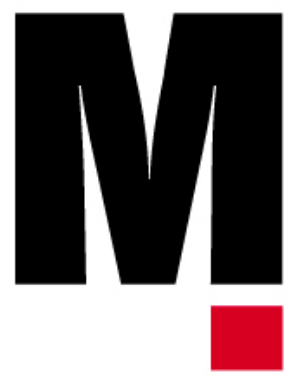 COVID-19: Maintaining Operations Remotely (On-demand)
Public safety answering points (PSAPs) and emergency communications centers (ECCs) play a critical role in communities during normal times, but in times of crisis, their role becomes even more important. As the COVID-19 pandemic continues its spread across the country, having a plan in place to support remote work for call takers and dispatchers to ensure ongoing operations is imperative.
---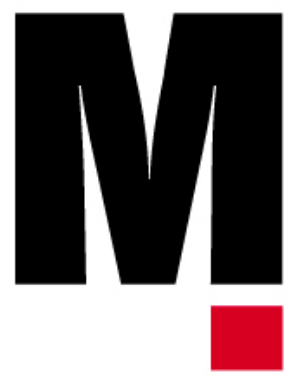 Strategic Planning for Public Safety Agencies (On-demand)
In today's evolving emergency communications environment, public safety agencies are often expected to do more with fewer resources. This reality means that strategic planning, and determining how best to leverage the available resources, is more crucial than ever before. This webinar focuses on the benefits of strategic planning for public safety agencies and different approaches to development.
Panelists:
• Chris Kelly, VIce-President and Director of Operations and Facilities, Mission Critical Partners
• Bonnie Maney, Enterprise Client Manager, Mission Critical Partners
---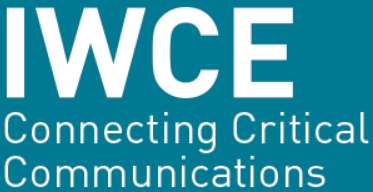 Coping with a pandemic: embracing flexibility and mobile technology for the "Next Normal"
The COVID-19 pandemic is creating the "Next Normal" with new challenges and opportunities for mobile technologies. Explore how the current disruption impacts current and emerging technologies, as well as new use cases and recommendations for communication success across industries.
---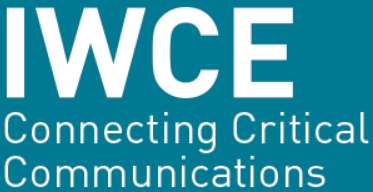 The 5G Horizon: What Government Needs to Do Today to Be Prepared Tomorrow
As agencies seek to improve their services and their efficiency, many are looking at 5G as a game-changing technology. In this webinar, 5G industry experts will discuss the transparent facts of 5G, new use cases, and what agencies can do now to exploit the benefits of 5G.
---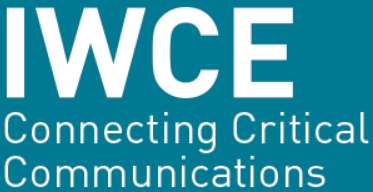 Emergency Comms during the Pandemic
This webinar explores issues that have arisen with sharing devices, moving to LTE networks, the coverage in rural areas and indoors, the effect on EMS and dispatch centers as they cancel services, work from home and a need to go beyond more than emergency services. Learn how text-to-911 services, location advancements and new technologies.
---

Optimizing PSAP Staff Performance & Reducing Turnover
Running an emergency communications center isn't easy. Challenges can come from every direction: scrutiny over incident handling, funding, and staffing issues.
Telecommunicators are the very heart of emergency communications, but with high levels of turnover, the revolving door is working against public safety answering points (PSAPs).
In this session, you'll learn how NICE Inform can give your PSAP the tools you need to improve retention, and coach, develop and train telecommunicators for success.
This webinar features:
• Joe Scaffidi, RVP of PSAP Performance Solutions, NICE
• Karen Carlson, PSAP Product Manager, NICE, and former 911 Operations Manager at Brown County Public Safety Communications and Management Information Coordinator at FoxComm, Wisconsin
This webinar is on demand. Prior registration is needed. Click here to register. 
---

Top 911 Challenges with Incident Intelligence Analytics
Fourth webinar of a 4-part webinar series organized by NICE on how to overcome today's top 9-1-1 challenges.
This webinar features:
• Joe Scaffidi, Regional Vice Presidente, NICE Public Safety
• Patrick Botz, Director of Engagement, NICE Public Safety
---

Why Real-time Performance Metrics Matter
This is the second wbinar of a 4-part webinar series organized by NICE on how to overcome today's top 9-1-1 challenges.
This webinar focuses on performance measurement and reporting challenges that 9-1-1 directors are facing.
The webinar features:
•  Barry Furey, CEO of Barry Furey Consulting and Training
• Patrick Botz, Director of Engagement, NICE Public Safety
---

Why Next Gen 9-1-1 Matters More Now
This webinar has been organized by NICE, ATOS and Mission Critical Partners and features the following panelists:
• John Rennie, General Manager, NICE
• Phil Rotheran, Vice President, ATOS
• Darrin Reilly, Chief Operating Officer, Mision Critical Partners
The roundtable is moderated by Oatrick Botz, Director of Engagement, NICE
---

911 Turnover, Staffing and Retention
Thiw webinar is part of a webinar series organized by NICE.
In this session, speakers will address one of 911 top challenges, closing the Revolving Door: 911 Turnover, Staffing and Retention.
---

First Responders, Stress Management and Coronavirus
In this webinar, former paramedic, law enforcement trainer and resilience expert Mike Taigman explains how stress affects first responders and provides strategies to manage that stress during the long haul of the pandemic. He also provides guidelines on how public safety leaders can help decrease stress for their personnel on the frontlines of this epidemic.
PoliceOne, FireRescue1 and EMS1 worked together with Lexipol to organize this webinar.
---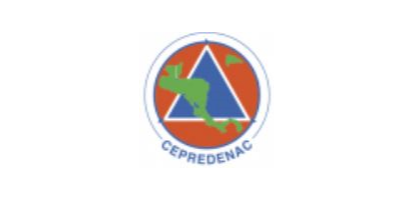 Recomendaciones para grupos USAR en el contexto de la pandemia COVID-19
USAR, oor sus siglas en inglés, significa Urban Search and Rescue, e implica la ​localización, extracción, y la estabilización inicial de personal atrapado en espacios cerrados o bajo escombros. 
Este webinar fue organizado por CEPREDENAC y contó con la intervención de:
• Patricio Fuentes von J., Ingeniero en Proyectos, Bombero voluntario en Chile e instructor USAR
---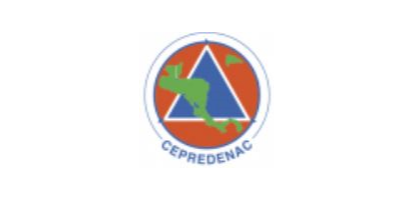 Necesidades y retos humanitarios de la población migrante en la respuesta al COVID-19
Este segundo webinar de la serie organizada por el CEPREDENAC abordó los siguientes temas:
Situación de los migrantes en el marco del COVID-19, Marcelo Pisani, Director General de la OIM para Centroamérica, Norteamérica y el Caribe (10:06)
Impacto del COVID-19 como una amenaza biológica sobre los migrantes, Raúl Salazar, Jefe de la Oficina de Naciones Unidas para la Reducción del Riesgo de Desastres (16:22)
Necesidades y retos humanitarios de la población migrante en la respuesta al COVID-19, Jesús Félix Rodríguez, Federación Internacional de la Cruz Roja y la Media Luna Roja (31:58)
Incluyendo a los migrantes y a las poblaciones desplazadas en las actividades de preparación y de respuesta ante el COVID-19, Katherine Fuentes, Oficial Regional de Migración para el Triángulo Norte de Centroamérica, Cruz Roja Internacional (57:45)
---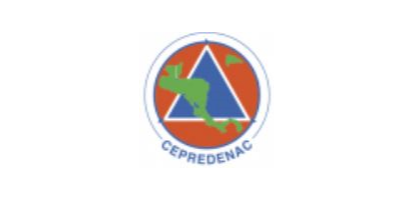 COVID 19 Conocimientos básicos y medidas de prevención para intervinientes
Este webinar fue organizado por el Centro de Coordinación para la Prevención de los Desastres en América Central y República Dominicana (CEPREDENAC), perteneciente al Sistema de la Integración Centroamericana (SICA), con el apoyo de la Federación Internacional de la Cruz Roja. El mismo abordó los siguientes temas y panelistas:
• Informaciones básicas sobre el COVID-19, Dra. María Tallarico (6:34)
• Mitos y verdades sobre el COVID-19, Dr. José Antonio Ponce (25:16)
• Cuando, que y como usar equipo de protección personal, Dr. José Antonio Ponce (32:24)
• Situación epidemiológica de la región, Dr. Pedro Porrino (45:14)
• Acciones de Apoyo Psico-Social: ¿Cómo cuidamos la salud mental y física de los intervinientes?, Lic. Greisy Trejos (1:05:05)
---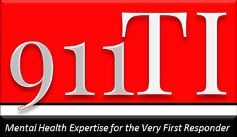 Sustaining Resilience During the COVID-19 Pandemia
In this video series of 17 episodes, Jim Marshall, Director of the 911 Training Institute, provides some insights and tips to address the emotional and psychological impact of COVID-19. Each video is between 2 and 5 minutes long.
Speaker:
• Jim Marsall, Director, 911 Training Institute
Go to webinar
_____________________________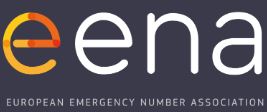 How disinformation & cyber threats affect emergency services during COVID-19 outbreak
Webinar organized by the European Emergency Number Association (EENA) to explore how disinformation and cyber threats are affecting the work of public safety organizations and what can be done to minimize their impact in the fight against coronavirus.
Speakers:
Stéphane Duguin, Cyberpeace Institute
Roman Adamczyk, EU DisinfoLab
Go to Webinar
______________________________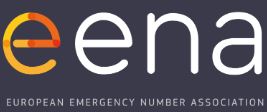 Data and strategies on emergency calls & public warning during COVID-19 outbreak
In this Webinar, the European Emergency Number Association (EENA) presents an overview of how each country is managing the outbreak and the challenges that can arise. It offers an opportunity for emergency services to be able to learn from each other, and to identify trends and common strategies.
Speakers:
Benoit Vivier, Public Affairs Manager, EENA
Cristina Lumbreras, Technical Director, EENA
Gary Machado, Executive Director, EENA
Marta Azevedo Silva, Communications and Press Officer, EENA
Rose Michael, Knowledge Officer and DPO, EENA
Go to Webinar (25´30¨)
______________________________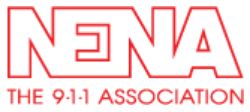 Navigating the COVID-19 Pandemic from the 9-1-1 Center
This webinar has been organized by NENA: The 9-1-1- Association, and it brings together three specialists to discuss the human resource implications of COVID-19 on 9-1-1 centers, including work schedules, continuity of operations plans, workplace health precautions, remote work, stress management and the involvement of the 9-1-1 in the national response.
Speakers:
John Kelley, ENP, Ottosen Britz Kelly Cooper Gilbert & DiNolfo, Ltd.
Jamison Peevyhouse, ENP, TN Emergency Communications Board
April Henze, ENP, NENA: The 9-1-1- Association
Go to Webinar (presentation)
______________________________